PEACEFARM PRODUCTIONS...
growing our peace!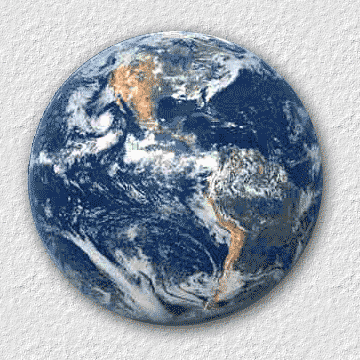 Peacefarm Producations was birthed out of P.E.A.C.E.
A Public Advocacy TV Show that aired for years on ACTV in Austin, Texas
Our goal was to honor all kinds of paths to peace.
We started giving out Creative Evolutionary Awards on the show to visionaries
who are doing something creative to help evolve our planet.
We then evolved into a non-profit organization through
Communication Endeavors
and received several grants for instructional wellness video projects.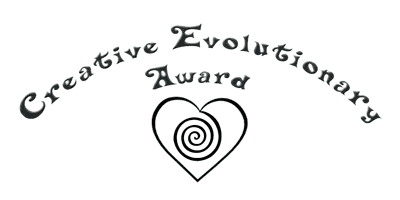 recipients are interviewed to be part of 3 video projects - as it showcases them best:



PEACEFARM'S NEWEST CROPS.... OUR CURRENT PROJECTS:

Essential Living IS - A Wellness Lifestyle Web/TV show

&

AN ARTISTIC DOCUMENTARY CALLED:

cocreating.us
Visioning on
Raising Emotional Intelligence
and what that means for our world.
We are honoring those who are
Evolving Creatively and inspiring others to do the same.

An artistic documentary film about the process of visionary artists together with spiritual/political leaders - visioning on our
Human Rights and how it allows all people to learn the way the brain learns naturally and how we now know that this
is also how we heal optimally.

It is now time to be upgrading what we now know about
Emotional Intelligence & the brain - into education, healthcare,
& worker's human rights.

The viewer will be taken on a visionary journey while expert interviews & all kinds of people offer their stories & visionary art that is focused on visioning on the
UNITED NATIONS HUMAN RIGHTS DECLARATION
& GLOBAL HEART VISION.

AND ASKING -
HOW ARE WE
COCREATING US?


OFFERING POSITIVE SOLUTIONS

CREATIVE EVOLUTION EPISODE:
BACK TO THE GARDEN features
THE BIODOME CHALLENGE
& Other Organic
Agricultural Upgrades
ALSO: We are offering a
CREATIVE
EVOLUTIONARY
AWARD
to DYLAN RATIGAN -
(A Former TV News Reporter)
WHO IS NOW OFFERING
HYDROPONIC VEGETABLE GARDEN BUSINESSES FOR VETS -
(As seen on the DAILY SHOW -
awesome disign!
More yield year around with less water needed - Brilliant!!)
HOW BOUT THIS????
Aliah had a dream that Paris Hilton did this and contacted her - who knows?
FEED THE WORLD KITS:
Solar Oven with stainless steel pan and a months supply of golden lentils and brown rice and longevity spices, a hanging organic veggie garden, and water filter.
CoCreative Healing Sevices: www.cocreative.us




See the new ALIAH SELAH
music video from the
IN LIGHT OF NOW CD
ACROSS THE UNIVERSE 2013

Peacefarm Productions
has now combined with
Spiral On Productions
on a TV/Web Show concept called:


Creative Evolution
A Visionary Variety TV/Web Show
in SANTA CRUZ, CA
Peacefarm Productions &
Spiral On Productions
presents
REJUVENATION FESTIVAL 2013
PROMOTIONAL SPOT
AND 1ST EPISODE
OF CREATIVE EVOLUTION:
RAINBOW REJUVENATION

Now in pre-production for
Episode #2: BEACH DANCES

After starting with BETV in BERKELEY
where they have been honoring FREE SPEECH
since the beginning of Public Access.
KPFA was the first community supported radio station
in the US. Founded in 1949 by Lewis Hill -
a pacifist, poet, and journalist.

Santa Cruz is a awesome place for a
Visionary Variety Web/TV Show -
there are so many uniquely talented people here.

We are booking Musicians, Visionary Artists, Poets, Spokenword, & Visionaries, Spiritual Activist,
Earth Friendly Solutions & Inventions.

It's time to show how our creativity evolves us
& share our peace!.

LONGTERM PEACEFARM

FOCUS:



IT IS TIME
TO GROW OUR FOOD -
BIG AGRICULTURE
NEEDS TO GO ORGANIC
- TOGETHER WE CAN HELP -
IF YOU CAN -
ONLY BUY ORGANIC!!
THIS IS HOW WE
VOTE WITH OUR DOLLARS!!


We are also developing educational software -
iPhone & Android applications - and conceptualizing on Enertrainment Tools so learning is fun
with a vision for:
Creative Evolution School
A PEACFUL EDUCATION OFFERING ERGONOMIC WELLNESS & A LOVE OF LEARNING
THROUGH INNER MOTIVATION & COCREATIVE COMMUNICATIONS

INTRODUCING HOLISTIC BRAIN-BASED EDUCATION:

INNER DIRECTED - INNER PACED - INTEREST CENTERED
TECHNOLOGY & NATURE BALANCED
CONSTRUCTIVE EDUCATIONAL STYLE FOCUSING ON

INNER MOTIVATION & COCREATIVE COMMUNICATIONS

AND HOW LEARNING ERGONOMIC WELLNESS & A LOVE OF LEARNING
LEADS TO ONES CALLING.

It seems to make sense that for
Peace in the Information & Collaboration Age
we need to learn peacefully to so that we know the ways of peace.
Much of the form of education meets in a circle...sharing with each other our findings.

The Art Of Research, Presentation, & Collaboration

Purpose Focused Learning
through
Fun Technology Tools
& Interdependent Community Focus Groups

Community Building Collaboration Skills
Hands On-Project Based Production Process
for Creativity, Ideas, & Solutions.


We honor Multiple Learning Styles & Multiple Intelligence's
& see that every student is gifted.
At CES we focus on finding and developing their gifts
through connecting all learning experiences
to each student's LIFE CALLING while gaining the skills needed
to achieve their goals as LIFELONG LEARNERS
following their path in education & life.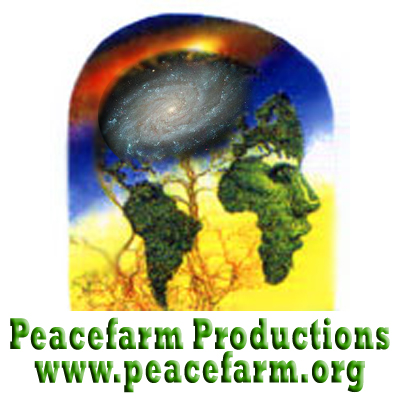 peace